Vehicle Options for Our Excursions …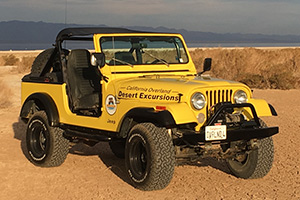 Jeep CJ7: Open-air Jeep that seats 2 passengers. It is lifted and requires some dexterity to enter and exit. But once you're inside, it's the ultimate safari vehicle!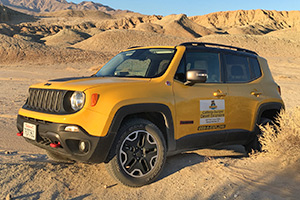 Jeep Renegade Trailhawk: Enclosed, climate-controlled Jeep that seats up to 4 passengers; easy to get in and out of; smooth suspension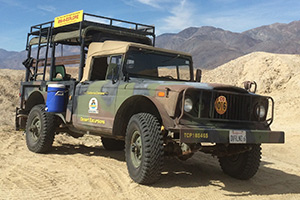 Small military truck: Open-air military truck with cushioned side seating; holds up to 9 passengers; made for rugged fun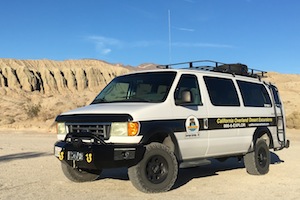 Excursion Van: Off-roading van that is enclosed and climate-controlled; holds up to 11 passengers. A fun, comfortable way to travel together in all kinds of weather!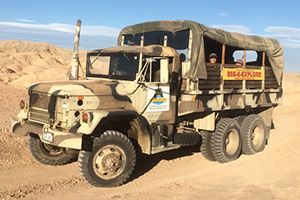 Large military truck: Open-air military troop carrier with forward-facing, upholstered seats. Its 10-wheel drive gets you anywhere; holds up to 17 passengers. (We have 2 of these large trucks.)
So, are you ready to roll? We've got your wheels — let's move on out!